Dutch Master of Americana
In the words of Marino Serdons of Belgium's Keys and Chords (www.keysandchords.com), "You wouldn't expect a Dutch singer-songwriter with the talents of a real American country musician. In Belgium and France they would say 'chapeau.' Respect!" He was referring to Eric Devries, a lifelong resident of of the Netherlands and one of that country's most prominent Americana singer-songwriters. He has been compared to greats like Guy Clark and Rodney Crowell. His third solo record, Close to Home, came out in 2014. After getting his start on stage in the late-70s punk scene, Eric first made his Americana mark in the 1990s as the front man of the Amsterdam-based band The Big Easy. By 2004 he had come out with his solo debut, Little of a Romeo.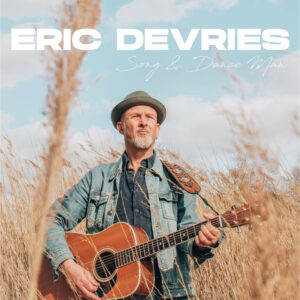 How did Eric's seemingly dramatic musical lane change from punk to country come about? "I think mainly the attitude—the do it yourself attitude in punk—I found the same attitude in country, going back to Hank Williams or Johnny Cash; singing what you mean to say…It's that kind of honesty, jokingly called 'three chords and the truth,'—I thought there were similarities." He has also absorbed a wide variety of American sounds from his parents' eclectic record collection and the radio growing up.
Eric came to songwriting quickly upon entering the world of music performance. "As soon as I learned the 'three chords' I was writing my own songs." After some punk success, but ultimately no record deal, he took a step back from music for a few years. But when he spent some time in another country he borrowed an acoustic guitar and found himself "writing lyrics about things that I experienced while being abroad," he remembers. "And suddenly I felt like a folk musician."
After a seven year gap, in November 2021, Eric released a new album, Song and Dance Man, which he attributes, in part (like so many other musicians over the past two years) to having more than enough time on his hands: "That's when I decided I had enough time again, when the pandemic and the look down started, to record the new album."
About the new collection, John Barlas of At the Barrier (www.atthebarrier.com) says, "The songs are passionate and highly observational and deal with a range of subjects such as endurance of hard knocks, human frailty, lost and unrequited love, drink and depression, the passage of time and following your dreams. There's bluegrass, slow waltzes, sprightly tunes, soft ballads and much more to enjoy."
By Dan Walsh
Check out Eric Devries' website here. Listen to the full interview here.