NL
Het nieuwe solo-album Song & Dance Man van singer-songwriter Eric Devries is bijna volledig akoestisch. Een intiem en folky vierde album in een welhaast Bluegrass setting, waarmee Devries met verdieping een volledig verhaal vertelt. Hij is wars van commercie en houdt zich ver van gimmicks. In een tijd waarin alles lijkt te draaien om het streamen van single tracks, brengt Devries juist een volledig nieuw album uit. Alsof Engels zijn eerste taal is, schrijft hij verhalen
over mensen die al wat klappen hebben geïncasseerd in het leven: over menselijk onvermogen, verbroken relaties, drank en depressie. De tijd die tussen je vingers door glijdt, bezieling, het volgen van je dromen en je hart en over onvoorwaardelijke liefde. Een album met de nodige zelfspot, soms met de vraag of de singer-songwriter zélf de protagonist is of juist niet. Met producer en multi-instrumentalist Janos Koolen, contrabassist Lucas Beukers en violist Joost van Es nam Devries alle twaalf songs van dit nieuwe Americana album op. Overdubs worden beperkt tot waar Koolen nog een extra instrument ter hand neemt of waar Van Es meerdere vioolpartijen inspeelt. Sophie Janna (The Lasses) neemt de harmony vocalen voor haar rekening.
---
UK
The new album 'Song & Dance Man' is an almost fully acoustic album, practically recorded live in Studio Doornenburg in The Netherlands. It's an intimate and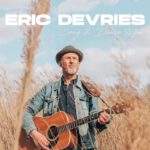 folky document, in a Bluegrass setting apart from the odd electric guitar. Far removed from commercialism and gimmicks Devries tends to tell a story with depth and passion and a somewhat understated sense of humor. When these days releasing single tracks is most common Devries releases a full album instead. Devries writes about people who had to endure some hard knocks in life, people that have lived, about human frailty, about love lost or unrequited. About drink and (feelings of) depression. Stories about time passing and about following your heart, even against better judgement, but also about following your dreams. Together with producer and multi instrumentalist Janos Koolen and bassist Lucas Beukers and violinist Joost van Es, Devries recorded 12 original songs for this Americana album. Overdubs were few and limited to where Koolen took up the odd extra instrument or to where violinist Joost van Es layered some extra violin parts to create a more orchestrated arrangement. Singer Sophie Janna (The Lasses) was brought in to do harmony vocals.
---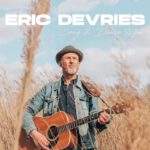 DE
Das neue Album "Song & Dance Man" ist ein fast kompltt akustisches Album, das im Studio Doornenburg in den Niederlanden praktisch Live aufgenommen wurde. Es ist ein intimes und folkisches Dokument in einem Bluegrass-Setting – abgesehen von der elektrischen Gitarre. Devries erzählt eine Geschichte abseits von Kommerz und Mätzchen mit Tiefe und Leidendschaft und einem unterschwelligen Sinn für Humor.
Ansatt wie die meisten Künstler Singles zu veröffentlichen, bringt Devries stattdessen ein ganzes Album heraus. Er schreibt über Menschen, die Schicksalsschläge einstecken mussten, über Menschen, die lebten, über menschliche Schwächen, über verlorene oder unerwiederte Liebe, das Trinken und Depressionen. Geschichten, gegen besseren Wissens dem Herzen und seinen Träumen zu Folgen. Gemeinsam mit dem Produzenten und Multiinstrumentalisten Janos Koolen, dem Bassisten Lucas Beukers und dem Violinisten Joost van Es hat Devries 12 Titel für dieses Americana-Album aufgenommen.
Overdubs begrenzten sich auf Stellen, in denen Koolen ein weiteres Instrument spielte oder Violinist Joost van Es für ein orchestraleres Arrangement weitere
Aufnahmen hinzufügte. Die Sängerin Sophie Janna (The Lasses) wurde für vokale Harmonien ins Boot geholt
---
Eric Devries is een van Nederlands meest vooraanstaande Americana singer-songwriters. Zijn derde solo CD Close to Home krijgt lovende recensies. Devries wordt vergeleken met grootmeesters als Guy Clark en Rodney Crowell en het album wordt steevast tot de beste Americana uit Nederland gerekend. Hij laat voor het eerst van zich spreken in de jaren '90 als frontman van het Amsterdamse The Big Easy. In 2004 verschijnt zijn solo debuut CD Little of a Romeo.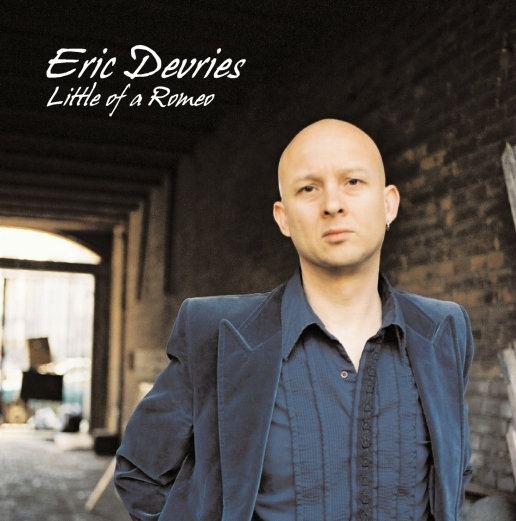 Hij neemt in Amerika een aantal liedjes op voor zijn tweede plaat Sweet Oblivion (2008). Ook tourt Devries met het singersongwriter kollektief Songwriters United en hij brengt met hen in 2008 een DVD én een CD uit.
In 2014 verschijnt zijn meest biografische album Close to Home. Devries speelt onder meer op het Woody Guthrie Festival in Oklahoma en op Oerol, Parade, Naked Song Festival en de Zwarte Cross.
In 2016 verschijnt Pan Alley Fever van de band Hidden Agenda Deluxe. Devries wordt in de pers ook wel 'de Chris Hillman van de Lage Landen' genoemd.
In 2018 verschijnt Like a Radio van het legendarische Matthews Southern Comfort met Devries als vocalist en songschrijver naast Iain Matthews. Tournees in het Verenigd Koninkrijk en Duitsland volgen. Met Matthews Southern Comfort staat Devries op festivals als Great British Folk Festival en Wickham. In Maart 2020 verschijnt hun album The New Mine. Het vierde soloalbum van Devries wordt geproduceerd door Janos Koolen. Release in 2021.
Pers Quotes
Marc Vos – Heaven Magazine
…een liedjessmid uit dezelfde hoog aangeschreven gilde als Guy Clark en Rodney Crowell… zorgvuldig fijngeslepen diamanten.. 8,5
Benny Metten – Ctrl.altCountry.be
…behoort tot het allerbeste wat ons vanuit Nederland al bereikte op Americana-vlak..
Rein van den Berg – johnnysgarden.nl
…samenvattend mag je concluderen dat Close to Homevalt te rubriceren als een klasseplaat…
Eric van Domburg Scipio – Heaven
…een van de beste Nederlandse singersongwriteralbums dit jaar…
Harry de Jong – Lust For Life Magazine
…en Devries is de Chris Hillman van de Lage Landen..
---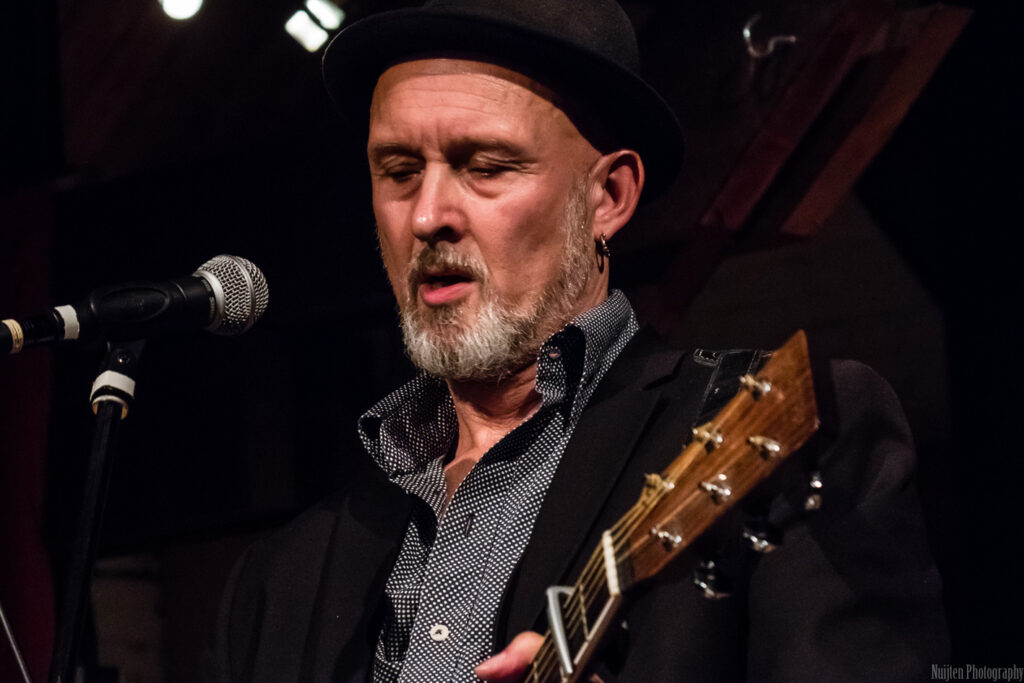 Eric Devries' third solo CD 'Close to Home' was released in june 2014 and got great reviews in the music press. Critics mentioned his songwriting skills were up to par to the likes of Guy Clark or Rodney Crowell. Some described the CD to be one of the best 'Americana' records that was ever released in the Netherlands by a dutch songwriter. And by listening everyone agrees that 'Close to Home' is an outstanding album by all international standards.
His name got established first in '92 when he came in second in the biggest talent hunting competition 'De Grote Prijs van Nederland' with his band 'The Big Easy'. They toured the Netherlands and Switzerland but unable land a record deal in those days the band quit in '97. It wasn;t untill 2004 that Devries finally released his debut CD 'Little of a Romeo' that got him straight to the top of the Dutch Americana songwriting scene. (".. natural successor to Rodney Crowell.." "..whole album full of little gems..") Eric Devries formed a collective with three colleques under the name of 'Songwriters United' and released a 'live' DVD and a CD called 'Another Round with.. Songwriters United'. His second solo album 'Sweet Oblivion' appeared in 2007 and featured three songs that Devries recorded while on tour in Oklahoma, USA. Two more extended tours in Oklahoma followed. Devries also started hosting a series of concerts with singer-songwriters in the cities of Nijmegen, Utrecht and in his beloved Amsterdam. All the while continuing to perform live himself – week in week out – at venues and festivals where he entertains and touches audiences with his stories, his voice, and his wicked finger-picking guitar style.
About 'Close to Home':
It's been seven years since 'Sweet Oblivion' was released, but in June 2014 Eric Devries' third album 'Close to Home' will be hitting the shelves. Was the delay a case of 'seven years' bad luck', or an example of 'life is what happens while you're busy making other plans'? Neither and both. As the title, 'Close to Home', suggests, this album is his most biographical so far. Love and goodbyes, life and death, regrets and starting over – set against a background of different places and spaces. Devries sings about his hometown Amsterdam in one song, and takes the listener on a road trip through places like Tulsa, Birmingham – and even Jerusalem – in another. The themes that Devries uses to paint a picture in song – at times up close and personal, and others tongue in cheek – are a wry and rocking celebration of life with all its ups and downs. The 70's singer-songwriter storytelling tradition but with a modern twist.
Close to Home was produced by fellow artist and producer BJ Baartmans, with whom Eric also coordinated in recent years a CD and DVD showcasing the talents of the Dutch 'Songwriter United' collective. Instrumental back up on 'Close to Home' was provided by the best artists that Devries and Baartmans – in their years of joint touring – have come across and often performed with. adding a great element of musical intuition, familiarity and spontaneity.
Eric Devries joined the legendary UK Americana Folk group Matthews Southern Comfort in 2017. The band was reformed by singer Iain Matthews in 2010. With Devries as their latest recruit the band released 'Like a Radio' in 2018 and 'The New Mine' in 2020. A new solo album by Devries will be released in 2021.
---
Eric Devries ist einer der renommiertesten und gefragtesten Musiker der niederländischen Americana-Szene. "Im Juni 2014 veröffentlichte der niederländische Singer/Songwriter ERIC DEVRIES sein drittes Album "Close to Home". Das Album schildert eindrucksvoll eine Reise durch das Leben mit all seinen Facetten. Es erzählt einerseits von Liebe und Hoffnung, andererseits aber auch von Abschied durch Trennung oder Tod.
ERIC DEVRIES' Songsprache ist Englisch, sein Instrument die Gitarre. Der in Utrecht lebende Musiker hat das gewisse Etwas, das seinen Songs rundum Tiefe und Glaubwürdigkeit verleiht. Er ist Mitglied des Singer/Songwriter Kollektivs "Songwriters United" um B.J. Baartmans und außerdem Veranstalter einer Konzertreihe ("Ramble on…"), in deren Rahmen er Künstlern aus aller Welt in Nijmegen, Utrecht und Amsterdam ein Forum bietet. Mit seiner eigenständigen Mischung aus Folk, Country und Blues, seinem exzellenten Finger-Picking, seinen ehrlichen, anspruchsvollen Texten schafft es ERIC DEVRIES immer wieder sein Publikum gleichermaßen zu berühren und zu unterhalten."
Presse:
"… Devries is the Chris Hillman of the Netherlands.." Harry de Jong – Lust for Life Magazine 2016
"…belongs to the same mold as Clark en Crowell… well crafted .. 8,5" Marc Vos – Heaven Magazine
"…among the very best ever to reach us from The Netherlands…" Benny Metten – Ctrl.altCountry.be
"… one of the best Dutch singersongwriteralbums this year…" Eric van Domburg Scipio 2014
".. captivating, due to diversity, and especially the quality of songs…" Antoine Legat – rootstime.be
"…Diese Musik ist auf jeden Fall auch WANTED. Immer und immer wieder!…" Sylke Aydin
"…craftsmanship… strong, sensitive and with warmhearted vocals…' Niels Steeghs – Kindamusic.net
".. bittersweet melancholy tunes, exceptionally beautiful voice.. " Magazine "Muziekkrant Oor", jan. 2008
"..possibly the best countryrock ever made in the Netherlands…." "Revolver magazine", april 2008
".. belongs to an international class of its own.. " www.ctrlaltcountry.be
".. makes your hairs stand on end.." www.folkforum.nl
"…top of the bill of the Dutch singer songwriter scene.." Velvet Music.nl
"… Devries shows he knows his trade… very moving, up close and personal.." Heaven Magazine feb. 2008
"… international high standard and quality…" Revolver Magazine (5 stars out of 5)