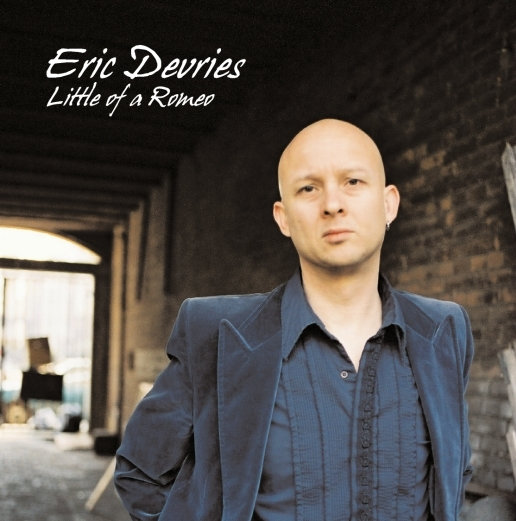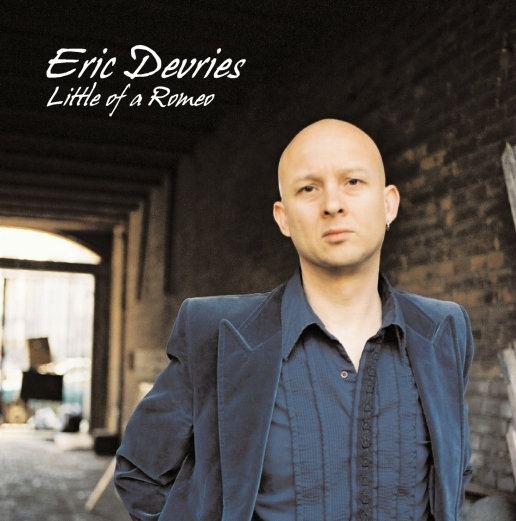 ---
Little of a Romeo 2004 (EPRecords)
Het langverwachte debuut van Devries wordt in de pers zeer goed ontvangen. Devries nestelt zich direct in de top van de nederlandse Americana singer songwriter scene. 'Little of a Romeo' telt 15 songs waarmee Devries zijn met The Big Easy behaalde status als songwriter bevestigd. Ballades over bardames en bad guys ('Ballad of Johnny & Ginny'), over liefde ('These Wasted Days'), uithuilen en opnieuw beginnen ('Walk Back In the Rain') en 'coming of age' in 'That was All She Wrote', een duet Marjolein van der Klauw. 'Little of a Romeo' laat zich omschrijven als 'Americana' van Nederlandse bodem. Van het up-tempo bluesy 'Some Unlucky Star' via New Orleans in 'Where I Want You' tot pure country in 'Remains of the Day'.
"…Some Unlucky Star is een geweldige song, maar eigenlijk staat de hele plaat vol met juweeltjes…" Dy-lan Sun: recensie Fret, juni 2004
"…De muzikale bagage van Devries lijkt geen grenzen te kennen…" Jos van den Boom: Folkforum & Crossroads radio
"Remains Of The Day", is echt een droom van een liedje" Benny Metten, recensie voor www.ctrlaltcountry.be
"…De Nederlandse americana scene mag zich dus weer een ster rijker rekenen…" Fons Daamen:  voor Red Rooster, Omroep Venlo sept 2004 (radio)
'..Opvolging van Rodney Crowell is bij deze voor gezorgd'.'neerlandicana op zijn best' Bert van Kessel in Heaven Magazine, june 2004
Long awaited debut album 'Little of a Romeo' gets rave reviews in press. With this album Devries confirms his status as a singer songwriter, previously established with his former band The Big Easy in the early nineties. 15 Songs about barmaids and bad guys ('Ballad of Johnny and Ginny'), about l.o.v.e. gone wrong ('These Wasted Days'), about starting all over ('Start A New', 'Walk Back in The Rain') and coming of age ('That Was All She Wrote').
"..Some Unlucky Star is a great song but really the whole album is full of gems.." Dy-Lan Sun, Fret Magazine june 2004
".. Devries' musical luggage holds no barriers.." Jos van den Boom, FolkForum / Crossroads Radio
".. Remains of The Day is a dream of a song…" Benny Metten ctrlaltcountry.be
".. succession of Rodney Crowell is well taken care of.. Neerlandicana at it's best.." Bert van Kessel, Heaven Magazine june 2004
---
Sweet Oblivion 2007 (Inbetweens)
'Sweet Oblivion' is grotendeels opgenomen met zijn nieuwe band 'The Easy' met Alan McLachlan (o.a. The Scene / Sjako) op gitaar, Bartel Bartels (Prof. Nomad) op bas en producer Stephan van der Meijden (Big Easy, Pawnshop) op drums. 'Sweet Oblivion' opent met de single 'Lose Myself', countryrock met pedal steel en eindigt 12 liedjes later met de ballad 'Don't You Think it's Time'. 'Sweet Oblivion' krijgt vijf van de vijf sterren in muziekmagazine 'Revolver' en wordt geprezen als beste countryrock van eigen bodem in 2007. Een volwassen opvolger na een opvallend debuut. Evenals op 'Little of a Romeo' bevat 'Sweet Oblivion' bijzondere bijdragen van gastmuzikanten als BJ Baartmans (gitaar), Jelka van Houten (zang), Harrie Brekelmans (pedal steel), Gene Williams (gitaar) en Don Morris (bass). De songs met band worden op de cd aangevuld met de zogenaamde 'Tulsa Tapes', drie songs die Eric opnam in de studio van Gene Williams in Tulsa, Oklahoma tijdens zijn eerste Amerikaanse tour.
---
'Sweet Oblivion' was recorded with his new band 'The Easy' with Alan McLachlan (The Scene) on guitars, Bartel Bartels (Prof. Nomad) on bass and producer Stephan van der Meijden (Big Easy, BJ's Pawnshop) on drums. Guest musicians: Eric van de Bovenkamp on keys, Harrie Brekelmans on pedal steel and Don Morris on bass (track 5,6,10) and Gene Williams on guitar (track 12) and Jelka van Houten on vocals (track 9). Tracks 5,6 and 10 were recorded in Tulsa, Oklahoma while on tour. 5 Stars out of 5 in Music Magazine 'Revolver' and rated as best Countryrock from the Netherland in 2007.
".. it's the acoustic guitars and that compelling voice that makes your hairs stand on end.." Sjak Jansen www.folkforum.nl"
"..his second solo cd from the first note to the last belongs to an international class of its own.."Benny Metten, ctrlaltcountry
".. As a writer of bittersweet melancholy tunes Devries can easily compete with many American counterpart.."..with his exceptionally beautiful voice he leaves many contemporary colleques behind.." , jan. issue 2008 Marcel Haerkens , Muziekkrant Oor Magazine